When it comes to Search Engine Optimization (SEO), You may be tempted to jump straight into Link Building and other forms of Offsite SEO, but if you hope to have any real success you need to start at home, called Onsite SEO. A Website that is not optimized for visitors and search engine crawlers is like a messy home – You can't find what you're looking for, you can't access certain rooms, you may lose a cat, or it can be just plain ugly, and don't expect anyone to visit!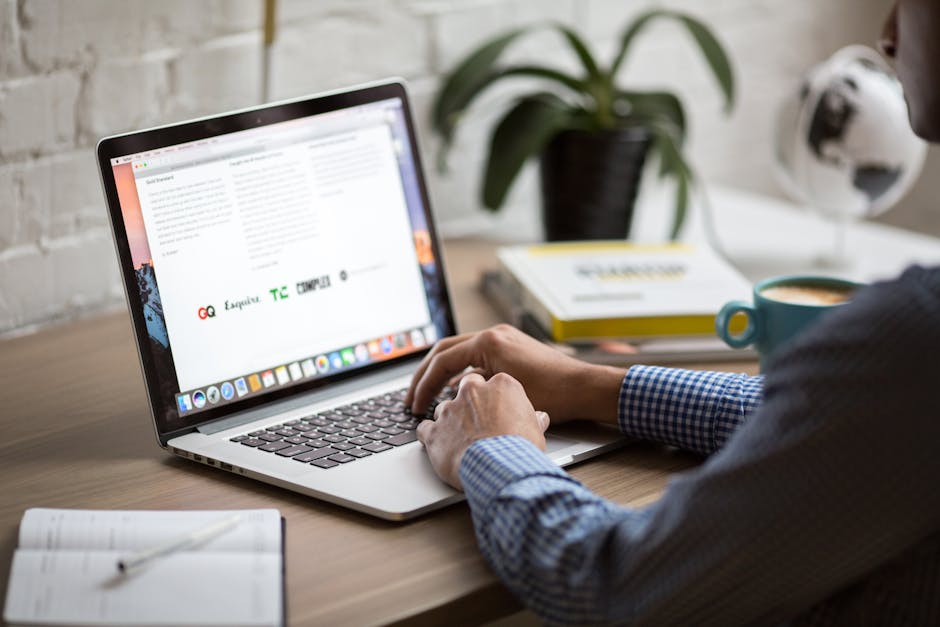 In this post we will be reviewing the following ranking factors:
User Friendly

Keyword Density

Thorough Content

Original Content

Search Relevance
User Friendly
Using our home metaphor, let's consider we invite a friend to stay with us awhile. We're happy they came, but once they do, can they find what they need? If they desire an early-morning shower, is there shampoo ready at the tub? When it is time for bed, do they have to seek out a pillow or comforter? How would you rate a hotel that treated you this way? You just might leave. If you want to please Google and other Search Engines you will need to think of the user first.
Menus And Links
Make sure all your links are correct and result in the content you'd expect to find based on the anchor text. For example, if you have a link with the text, "I love chocolate chip cookies", I want to click that link, and see my favorite snack! Or perhaps even worse, the link goes nowhere? Such examples hurt your SEO efforts.
You can further ease user navigation by proper use of Internal Linking, the process of connecting one page of a website to another page on the same website. Not only will this help the user, but it will help search engines map your site, and spread page authority throughout your site, increasing your rank.
Content Structure
Is your content easy to read? Is it easy on the eyes? If I sent someone to your site today, would they be able to find what they want within your body copy quickly? For example, if you have paragraphs worth of text all within one sentence, don't expect this to help your SEO. Aesthetics and function are both very important elements when considering page structure. Lastly, do not spam the <h1> tag hoping to increase rank, this is bad practice and will likely be penalized by Google. Only use tags as they are intended.
Keyword Density
Tell me, does "If you like apples, the best place to get apples is the apples outlet, or online at applesoutlet.com." sound good to you? I didn't think so. This is known as Keyword Stuffing and search engines don't like it either. Utilizing a keyword within your copy is an important SEO technique, but it has to sound natural. I wouldn't even put a percentage to it. I would simply suggest you use a word or phrase a few times at most, and only if it makes sense and is applicable to the subject your visitor is searching for.
Don't just take my word for it. Let Google tell you below:
Thorough Content
When it comes to attraction, Google has eyes for bulk over lean. If the cookie page example I mentioned before only spells out our love for cookies within one sentence, you can be sure Google will pass, because just like cookies, one sentence is never enough. Go for an in-depth look at whatever topic your page might be hosting making sure that everything is relevant to the search.
While a large amount of text on a given subject may not always be possible, you can add weight to a topic with an analogy that helps to understand or add examples, and more. Get creative and try to add as much as you can without getting messy. If you can, try for at least a 500 word-count or more. Get creative and provide as much useful information as you can.
Original Content
This should be obvious, but don't plagiarize other people's work. If the moral argument is not enough for you here then consider how Google views the issue. Google takes copyright issues very seriously and you should not expect to rank well, or possibly at all if you claim the work of others as your own.
These days, there is nothing new under the sun, but there are different ways to convey the same message. For instance, the sentence "Wedding cakes are very important to any wedding", can also be stated as, "Perhaps one of the most important items at a wedding, is the wedding cake." If you own a bakery and you provide wedding cakes, there might be something unique to your bakery.
Do you sell an abundance of cartoon-themed wedding cakes? Mention it in a sentence to help distinguish it from other similar companies – this will have the added bonus of helping users find you in a given search query.
Search Relevance
This is the easiest part of onsite SEO. Providing content that aligns with a user's search query is the best practice for your SEO efforts. If you facilitate useful information that people are searching for, you will certainly rank better with each visit. Make sure in your body copy that you include Long Tail Keywords that will help search engines understand what your site is about. For example, you are more likely to rank for something like "red long sleeved sweaters", than you are for "sweaters", provided you actually provide information related to the given term.
Conclusion
In summary, when optimizing your onsite seo keep in mind the searcher by making your website easy to use, with a proper amount of keyword text, that is both thorough and relevant, stated in your own words. Given enough time, implementing all of the suggestions on this page will make a large difference in your website's ranking. It is important to note that this is only half of a good SEO strategy. If you want to truly make a difference you will also have to learn about offsite optimization (more on that later).
Are you struggling to rank in the search engines?
Have these tips helped you?
Do you have a success story?
Share your story in the comments.
To learn more about Search Engine Optimization, click here and for all your Internet Marketing Services, trust Deepscape Digital.